Bestie Peeps - Your favorite singers, MCs, dragsters and DJs
Wednesday Apr 3, 2019
They love the nightlife, they love to boogie. And this year, our creatures of the night like to mix it up. We've got all new winners in the bartending category, a ladies rout in the comedy club, a wake-up call in the gogo guys competition, and a whole new playlist in the musician category. Some repeat winners kindly bowed out to 'emeritus' status, because too often the Besties suffer from Gay Stasis, so here's to giving things a shake and passing the crowns around.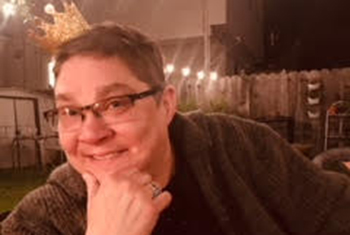 Best Bartender: Captain Ficcardi
(The White Horse, Oakland)
Runners-up: Jeffrey Green (Twin Peaks), Oscar Pineda (The Stud)

A complete turnover in winners from last year means a great excuse for bar-hopping, including a hop all the way across the bay to the oldest gay bar in the country, where Captain Catherine Ficcardi has steered the ship to a stunning out-of-SF victory.


Best Cabaret Performer: Katya Smirnoff-Skyy
Runners-up: Connie Champagne, Paula West

No collusion, just brilliant illusion as J. Conrad Frank embodies class with a fractured wit in his celebrated stage persona, the exiled Russian opera diva. Katya performs monthly at Bestie-winning Martuni's, and elsewhere.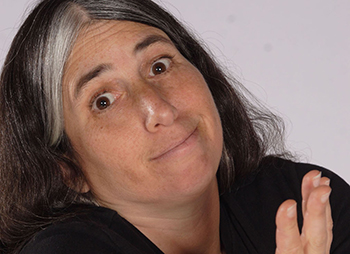 Best Comic: Lisa Geduldig
Runners-up: Karen Ripley, Marilyn Pittman

We dispensed with male and female comic categories this year, only to end up with women mopping up and sweeping. Rimshot! Winner Geduldig hosts the monthly Comedy Returns at El Rio, the classic Kung Pao Kosher Comedy over the Christmas holiday, and the new edition, Comedy at Ashkenaz in Berkeley.


Best DJ: Juanita MORE!
Runners-up: David Harness, Page Hodel

Say no MORE! and elevate our perennial winner to emeritus status. Miss MORE! not only DJs, but continues to organize philanthropic events that are also hella fun. Meanwhile, welcome David Harness to the club. The globetrotting local's next San Francisco gig is at Halcyon on April 20.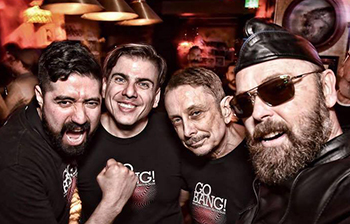 Best DJ/Duo Group: Go BANG!
Runners-up: Hard French, Honey Soundsystem

Go hard, honey! Last year's winners score a three-way repeat. Veteran DJ Steve Fabus, plus Sergio Fedasz, Prince Wolf and guest-spinners guarantee a disco-licious mix of grooves at The Stud or wherever they play.
Best Drag King: Madd Dogg 20/20
Runners-up: Leigh Crow, Fudgie Frottage

Madd Dogg and Fudgie are veterans of the field, but we've been eating Crow two years in a row (as a Bestie winner). You may have seen the macho Madd Dogg at Mother, SF Bootie, The Monster Show, SF Pride, Mascara, and Pride Night at Great America. He is one of the current Sacramento Drag King winners 2014, and San Jose's 2014 Switch-hitter Drag King winner.


Best Drag Queen: D'Arcy Drollinger
Runners up: Carnie Asada, Landa Lakes

New to our winner's circle, U.S. Navy vet Landa Lakes is a Chickasaw activist and founded the Two-Spirit Native American drag troupe. But the always-busy Drollinger (co-owner of multi-Bestie winner Oasis) is our winner, and currently on-set for the film adaptation of the hit comedy show Shit & Champagne. Hmm, will 'Best Screen Version of a Drag Show' be far behind?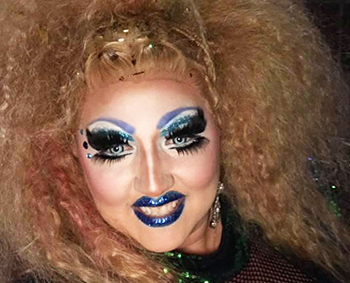 Best Faux Queen: Miss Shugana
Runners up: Trixxie Carr, Alotta Boutté

Jodi Goldstein aka Miss Shugana has always stood out from the crowd: She was raised a Jewish Army brat and spent several years stationed in Alabama. And she gives great eyeliner.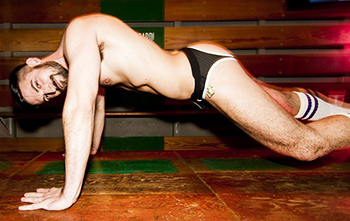 Best Gogo Guy: Michael Tempesta
Runners-up: Simon Palczyinski,
Michael Strickland

While his brief foray into adult entertainment served as a delicious "Oh, my!" for his fans, Tempesta's trademark gogo style is more about the tease, the licked armpit, the amazing abs, and his genuine affable persona. Kudos, kid!


Best Gogo Gal: Jella Gogo
Lucy Dorado, Vada Ashley

Look for our winner's Hamilton routine: "Ain't Givin' Away My Jella Shot" as we congratulate the multi-Bestie winning dancer.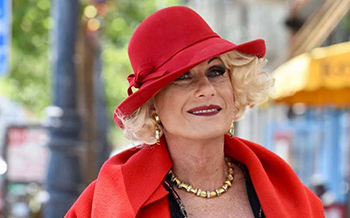 Best Event Host/MC: Donna Sachet
Runners up: Peaches Christ, Sister Roma

They need no introduction. Besides, that's their gig. But with Sachet as your MC, you know a benefit will roll along smoothly. Peaches and Roma are so iconic, it's about time we built statues in their honor. Goddess knows they'd be happy to pose!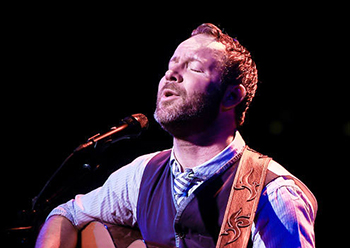 Best LGBT Band/Musician: Matt Alber
Runners-up:
Susanne "Kitten on the Keys" Ramsey, Velvetta

The Bay Area native may tour the world, but you can bet his local concerts (Swedish American Hall, Feinstein's, and even Bear Week at Russian River) will sell out.
Also, props to local piano-accordion-ukulele darling Kitten, and queer country band Velvetta, which includes nightlife and theatre veterans Leigh Crow and Ruby Vixen.


Best Nightlife Photographer: Gooch
Runners-up: Steven Underhill, Marques Daniels

These three photographers have likely shot everyone else on our list, and made them look fabulous! The next time you see one fo them aiming for you, give them your best side. As for Gooch, with his busy schedule, you could probably go bar-hopping and see him several times (we've done that).