Bestie Bars - Closed for business, but open in our hearts
Thursday Apr 2, 2020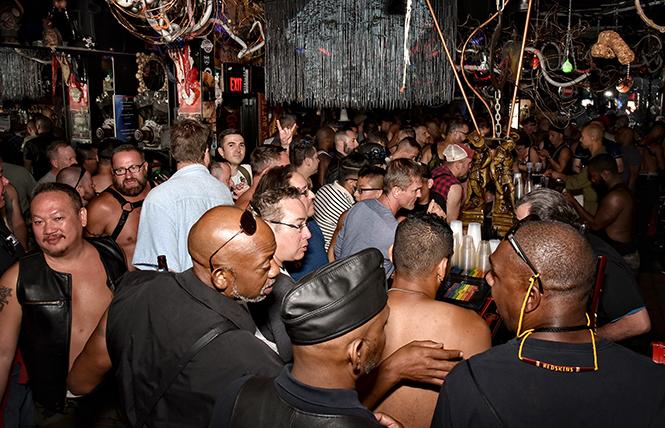 With the closure of bars due to Covid-19, reading about which bars are best in the Bay Area according to our readers may be a bit like looking through the window of a candy shop when it's closed. However, we all know that this won't last forever. With that in mind, here are the selections of the readers of the Bay Area Reporter for best bars. Where available I have included websites with updated status of your favorite bar, and if there is a fundraiser for staff.
Best Castro Bar: QBar
Runners up: 440 Castro, The Edge
Last year's winner for Best Bar to Meet Women is this year's winner for Best Castro Bar, and there's a message there. The welcome that QBar has shown to all of its patrons has made it very popular and ultra-successful as a go to destination.

Currently operating as "QBar in exile" due to a fire, the QBar crew has recently hosted parties at the DNA Lounge, The Café and Underground SF. It is a tribute to the bar's diverse reach, which includes businessmen to club kids, that Qbar has won the Best Castro Bar category while waiting for its Castro street location to reopen.

With its Wednesday night Booty Call and Throwback Thursday's, the bar has a truly loyal following who are clamoring for the spot to come back soon.
www.facebook.com/QbarSf/
www.gofundme.com/f/qbar-fire-relief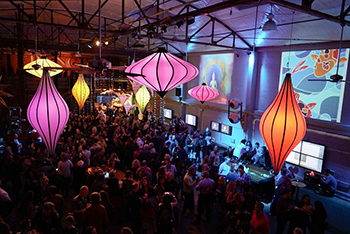 Best Dance Club: Folsom Foundry
Runners up: Oasis, Beaux
With events like the Imperial Beaux-Arts Winter Ball, Dirty Dore — Underwear Night, the Mr. SF Leather and SF Bootblack Contests and Bearracuda New Years Eve, the Folsom Foundry has established its reputation as the premier dance spot for our readers.

DJs like Matt Consola, Paul Goodyear and Nick Bertossi kept the dance floor packed at the club at Bearracuda, it was the site of the official after-party for this year's Dyke March, and the Womxn's party for the Folsom Street Fair. Clearly the club has appeal to a wide variety of San Francisco's dancing party people and those people have not forgotten the Foundry at Bestie time. www.folsomstreetfoundry.com
Best East Bay Bar: The White Horse
Runners up: Port Bar, Club 1220
The past year has not been kind to East Bay queer bars with Club 21 and Club BNB both closing in January. It's at times like these that you particularly appreciate bars that are institutions, bars that have a history.

With a history that goes back to the 1930s, The White Horse has done a magnificent job of both being a rock steady institution and keeping up with the times. With fun events like Karaoke nights and RuPaul's Drag Race viewing parties, the White Horse is like the homey place you never knew you missed (until you visit the first time).

Recently it was named one of the top five dive bars in the country by cheapism.com — which comes as something of a shock, as I've never seen a dive bar with a fireplace. They recently hosted an evening for the Imperial Star Empire, part of the Imperial Court System, which shows both their commitment to community and (given the work of the Court System) charity. With both drag parties and dance nights they keep the East Bay both grounded and fun.

Keep up on the status of the bar with regard to closure due to Covid-19 at www.facebook.com/whitehorsebar

Best Cocktails: Port Bar
Runners up: Martuni's, Blackbird
The Port Bar is the new kid on the block in the East Bay, and by winning this year's Bestie for Best Cocktails it establishes itself among the ranks of bars like Martuni's and Blackbird, which have both won this award in the past.

With drinks like the Sassy Sailor (a mojito which has Bacardi Dragonberry Rum and St. Germaine Elderflower in it), the timely ImpeachMint (with Stoli peach, fresh lemon juice, fresh grapefruit juice, bayou spiced rum, Peychaud's bitters and fresh mint) and Passivo Caliente (with habanero-infused herradura silver tequila, cointreau, illegal mezcal, fresh lime juice, and the ever popular spicy rim), it's no wonder that they have been repeatedly featured in Oakland Magazine.

It's likewise not surprise that our readers chose them for this award. Keep up to date on the status of the bar with regard to the Covid-19 and whether it's open.
www.portbaroakland.com
www.gofundme.com/f/hha7px-support-the-portstaff-relief-fund

Best Beer Selection: Pilsner Inn
Runners up: SF Eagle, 440 Castro
The Pilsner Inn has long been a favorite spot for readers of the B.A.R., having won the Bestie for Best Beer Selection for several years now. With 30 beers on tap, this comes as a surprise to no one.

If you love IPAs, or if Stouts or Porters are your favorite, this is the place for you. On a stretch of Church Street which has seen better days (with many businesses closing in the last year), the Pilsner serves as something of a Zen spot, with its koi pond and landscaping in the back patio area.

The bar also serves a Coconut Hiwa Porter from Maui, which sounds delicious and will be at the top of my list to try when they reopen. The Pilsner is one of the oldest gay bars in the Castro, and it's easy to understand why they have lasted this long.
www.pilsnerinn.com

Best Wine Bar: Pause
Runners up: Blush, Fig & Thistle Market
Bubbles, you say — or perhaps white, or rosé? At Pause you've found your Dionysian heaven. With Sauvignon-Blanc from Semillon (Bordeaux), Malbec 'Writer's Block' (Lake County, California), Rosé of Pinot Noir/Syrah (Spain) and Gamay Noir (Beaujolais, France) you have pretty much all of your bases covered.

Pause also features a menu of appetizers like chèvre-stuffed dates entrées of grilled flatbread pizzas, spinach & avocado salad and other items to complement their wines. During the Covid-19 closure, Pause has introduced their Quarantine Club, with full and half cases of wine.
www.yieldandpause.com


Editor's note: If you liked this article, help out our freelancers and staff, and keep the B.A.R. going in these tough times. For info, visit our IndieGoGo campaign.