Besties: Services and Shopping: a new winner dethrones longtime favorite
Thursday Apr 2, 2020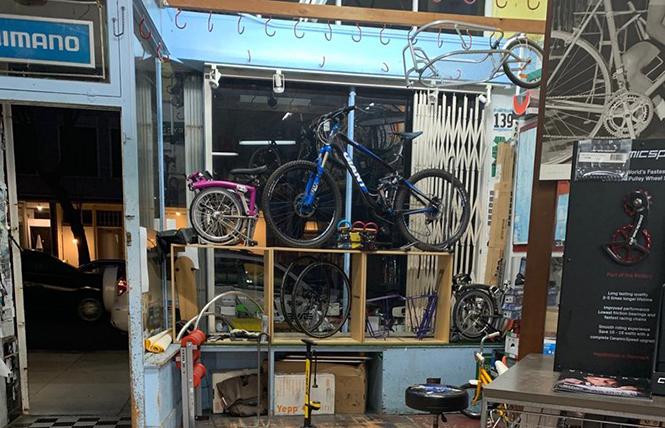 Bike shops, grocers, banks and barbershops, bookstores, car dealers and more were voted as this year's Best of the Bay by our readers.

Best Bike Shop: Freewheel Bike Shop
Runner-up: Valencia Cyclery
There is a new winner in the best bicycle shop category. Freewheel Bike Shop was the surprise top vote-getter, beating out perennial favorite, Valencia Cyclery. According to its website, Freewheel has been in business since 1978 and serves the Bay Area with expert repairs, custom wheel building, fitting, and professional road and mountain bike sales.

"We pride ourselves in being able to serve any and every riding style (roadie, fixie, mountain, triathlon, commuter, hybrid, touring bikes, cyclo-cross and more)," the site stated.
Freewheel Bike Shop, 1920 Hayes, Street, San Francisco, (415) 752-9195. www.thefreewheel.com

Best Auto Dealer: Carlsen Subaru
Runner-up: SF Toyota
The salesroom is closed now because of the coronavirus pandemic, but this Redwood City auto dealer is our readers' favorite. It offers new and used vehicles and has been in business for 45 years.
Carlsen Subaru, 480 Veterans Boulevard, Redwood City, (888) 520-5916. www.carlsensubaru.com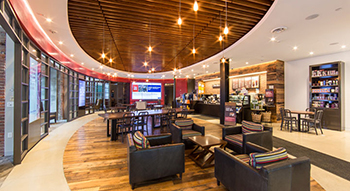 Best Bank or Credit Union: CapitalOne
Runner-up: SF Federal Credit Union
This financial services company offers more than just credit cards. Its CapitalOne cafes offer a new twist on staid banks, with creative spaces for customers to hang out and amenities like free Wi-Fi. Right now they are closed, but check one out once physical distancing eases. Its San Francisco location is in Union Square.
www.capitalone.com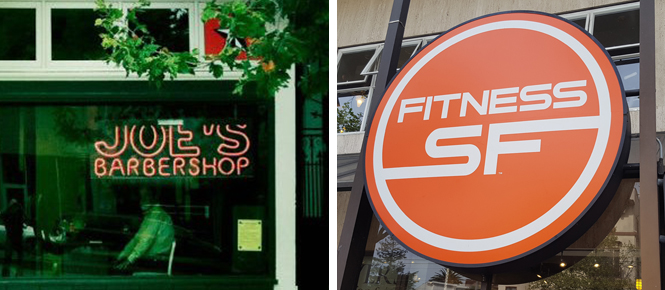 Best Barber Shop/Salon: Joe's Barbershop
Runner-up: Daddy's Barbershop
A runner-up last year, Joe's Barbershop is the 2020 winner. This popular establishment has been serving the Castro since 2004, when Joe Gallagher decided to open up shop.

"And 16 years later, after a relocation, a fire, and the addition of 15 barbers, Joe's Barbershop has become the go-to destination for the best flat tops, mohawks, buzzes, beards and fades," Gallagher writes on his website. "I am very proud of the business I have built and take much pride in it, but none of it would be possible without the dedication and loyalty of our customers who truly make Joe's Barbershop what it is today." Check it out when social distancing eases.
Joe's Barbershop, 2150 Market Street, San Francisco, (415) 255-9096. www.joesbarbershop.com

Best Gym: Fitness SF
Runner-up: 24-Hour Fitness
Fitness-SF in the Castro again won this category. The over 16,000 square foot facility offers two floors of tools and equipment to keep a person's workout fresh and challenging, according to its website. From free weights to cardio, the gym has it all. The gym also offers nationally certified personal trainers. All gyms are closed right now, but look to get working out again at the gym when the stay-at-home orders are lifted.
Fitness-SF Castro, 2301 Market Street, San Francisco, (415) 348-6377. www.fitnesssf.com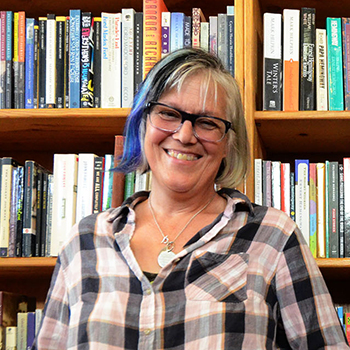 Best Bookstore: Dog Eared Books
Runner-up: Green Apple Books
Dog Eared Books returns to the winner's circle for 2020. The store, which has locations in the Castro and Mission, looks to restart hosting events soon. It has a great selection of new and used books. The store also buys books.
Dog Eared Books, 489 Castro Street, San Francisco. (415) 282-1901. www.dogearedbooks.com

Best Place to Buy Furniture: Norden Living
Runner-up: Room & Board
A new winner this year, gay business partners Terje Arnesen and Christopher Sharpe showcase contemporary designers who have put their own twist on classic styles from their native Nordic region. All of the furniture, lighting, and home accessories they carry come from companies based in Norway, Denmark, Sweden, and Finland. Many of the items aren't sold anywhere else in the Bay Area, as the Bay Area Reporter noted in a 2017 profile.
Norden Living, 3618 17th Street, San Francisco, (415) 757-0805. www.nordenliving.com

Best Grocery (Chain or Independent): Trader Joe's
Runner-up: Rainbow Grocery
Grocery stores are the place to be these days (while practicing social distancing, of course) and Trader Joe's is a longtime reader favorite. Its selection of wines, cheeses, and other unique items can't be beat, but right now, customers are stocking up on staples during this uncertain time.
Trader Joe's, 555 Ninth Street, San Francisco, (415) 863-1292. Also various Bay Area locations.
www.traderjoes.com

Best Pharmacy: CVS Specialty Pharmacy
Runner-up: Walgreens
This Castro pharmacy specializes in medications for complex and chronic conditions. Our readers voted it their favorite this year. It is open weekdays.
CVS Specialty Pharmacy, 445 Castro Street, San Francisco, (415) 864-7030.
www.cvsspecialty.com

Best Health Care Provider: CPMC/Sutter Health
Runner-up: Kaiser Permanente
This is a new winner for 2020. It operates several hospitals in San Francisco, including Davies Medical Center in the Castro. The Davies campus provides an expanded 24-hour emergency room, advanced surgery, and robotic-assisted surgery for orthopedic problems and joint replacements. Several key centers for neurological care, memory care and rehabilitation are also located here, according to its website. Of course, hospitals are overwhelmed right now with COVID-19 as doctors, nurses, and other medical personnel are fighting on the front lines to treat patients and stem the pandemic.
CPMC/Sutter Health Davies campus, Castro and Duboce streets, San Francisco, (415) 600-6000.
www.sutterhealth.org

Best Cannabis Dispensary: Berner's on Haight
Runner-up: The Apothecarium
Berner's on Haight is a new dispensary and a new winner. Berner's is a collaboration between two San Francisco natives, Shawn Richard and Gilbert Milam, known in the industry for developing Cookies, a family of trademarked cannabis strains and related merchandise. As the B.A.R. previously reported, the brand also owns a non-cannabis retail store that opened at 1429 Haight Street five years ago, selling apparel and accessories.

The others involved with the project are Conor Johnston, a gay man who was chief of staff to London Breed when she was District 5 supervisor, and John Delaplane. It was one of the first dispensaries to open under the city's new equity program. It is open now, as are most San Francisco dispensaries, as the city reversed itself last month and deemed them essential businesses.
Berner's on Haight, 1685 Haight Street, San Francisco, (415) 318-7278. www.bernersonhaight.com

Best Thrift Store: Community Thrift Store
Runner-up: Out of the Closet (AIDS Healthcare Foundation)
Another new winner, Community Thrift Store has been around for decades. It started in 1982 and is a nonprofit organization that works with over 200 Bay Area charities. It accepts donations on behalf of its charity partners, sells the items in its store, and then disburses the proceeds. Community Thrift is an independent and non-discriminatory establishment and when you donate you can pick your favorite charity to support, according to its website. It is closed right now but looks to reopen soon.
Community Thrift Store, 623 Valencia Street, San Francisco, (415) 861-4910.
www.communitythriftsf.org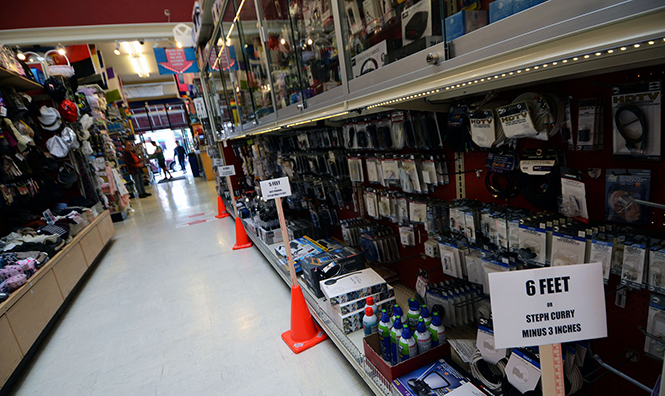 Best Variety Shop: Cliff's Variety
Runner-up: Just for Fun & Scribbledoodles
This Castro institution has been around for 80 years and it's open now. It has various household supplies and repair parts, as well as unique gifts.

Cliff's co-owner Martha Asten recently told the B.A.R. that her employees are following best practices in the age of coronavirus — social distancing and "wiping things down as much as possible.

"The first two days, sales dropped — not significantly, but they dropped," Asten said, referring to the start of San Francisco's shelter-in-place order March 17. "But they've come back up and we've been fine. It's been about the same as other days this time of year. It's weird. It's probably because other people are not open."
Cliff's Variety, 479 Castro Street, San Francisco, (415) 212-8400. www.cliffsvariety.com/

Best Vintage Clothing/Consignment Shop: Sui Generis
Runner-up: Buffalo Exchange
A new winner, Sui Generis' men's store in the Castro carries a wide selection of designer ready-to-wear and formal clothing, shoes, and accessories. Consignment is by appointment. It has a women's store in the Union Square/Cow Hollow neighborhood and people can also shop online. (The stores are closed now.)
Sui Generis, 2231 Market Street, San Francisco, (415) 437-2231. suigenerisconsignment.com


Editor's note: If you liked this article, help out our freelancers and staff, and keep the B.A.R. going in these tough times. For info, visit our IndieGoGo campaign.
Comments on Facebook